Find apps that will make your PIM even more powerful
Single Sign-On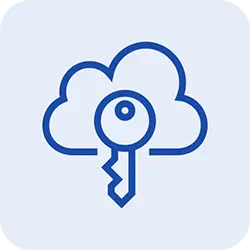 Single Sign-On
Security
Single Sign-On (SSO) helps you increase security across your company's apps and websites while ensuring convenient access for your teams.
The Single Sign-On app enables you to manage SSO / Active Directory logins with Azure AD. You need this app to be able to add Bluestone PIM to your central SSO solution and configure it for your users.
Benefits of SSO:
Manage access centrally
Reduce risks resulting from poor password practices
Enhance the employee experience
Avoid unnecessary help desk requests and downtime
Ensure fast access rollout
Interested?
Would you like to see Single Sign-On app in action in the Bluestone PIM environment?
Get in touch below